Welcome to the NewLEGACYinc Wiki
Edit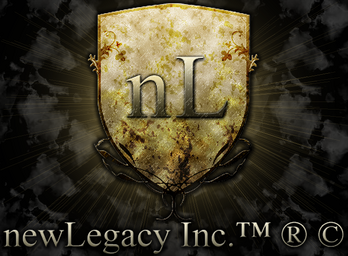 Like pro wrestling? Video games? Pro wrestling video games? Tee-hee's and/or giggles? Terrible puns and jokes made in bad taste? DICKWHALES? If so, this is the wiki for you!
Hitbox stream (Official home of nL streams and Sprite memes.)
Follow @newLEGACYinc on Twitter
Twitch.tv stream (Defunct took too much smackdown beef)
Instagram Page (featuring the nL Submission Championship)
newLEGACYinc.tv (the noicest nL related place on the internet)
Characters
Edit
The Squads:
Johnny (our fearless leader)
"Mr. 7531" Slip AKA Dane Cook AKA Man Called The Wedding Stanger
LT (a man with giant teeth)
50 Foot Blake (the Russo-approved Jabroni)
duel (3MBTeam) (the "funny" Australian. Sick of Dusty's shit.)
Homer (3MBTeam)
"The Big Dawg" Jericho222 (3MBTeam) (has his own wrestling league ya know)
"The Chocolate Bomber" Htial (the quiet Canadian one who wins at everything, and gets milk in bags)
Dino Winwood (the impersonator and Paul Heyman guy)
Sprite (loves memes)
Adam (duel v2 and awesome anti depression charity man!)
Special Appearances by:
Caveman (and his terrible puns)
Soundwave (Morgan Freeman)
TonyPizzaGuy
Vince Russo (No really. It actually happened)
It's Raining Meng (Will/Fitz/Bryan)
Chicken (LookatmyChicken)
Mike Rotch (ISW)
Dusty
Ragu (grill)
Smokey (nL's fearless leader's fearless cat, and social media ambassador.)
"The Big Dog" Player Uno
"The Big Dog" Jervis Cottonbelly
Mr. Bakabella (R.I.P killed at King of Trios)(Father of Future World Champion Robocop Bakabella)
"The Big Dog" Andrew Everett (and his various flip and dives)
Johnny Yuma
"The Big Frog" Estonian ThunderFrog FarmerFrog
Other Channels associated with newLEGACYinc
Former membersEdit
Thrasher (December 21st, 2014 - December 21st, 2014)
General, Easy Links of Interest from around the Wiki
Edit
Because there can never be too many links to stuff, right? Right?
nL 2K14 PPVs:
nL 2K15 Universe:
nL 2K16 Universe:
SVR06 GM Mode (Slipdown vs. Raw Johnny)
Season Modes: (Articles coming soon?)
Ongoing:
Hiatus (played during special events, mostly)
Completed or retired
Latest activity
Edit