N00b Japan Pro Wrestling (NJPW) 
is a federation that resides in the Newlegacy universe as their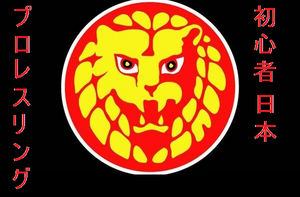 counterpart to real life New Japan Pro Wrestling. Currently there is a rumor of a Young Ryan's Cup Tournament coming soon but a date has not been set.
Johnny has all but rejected its existence but Jericho has pushed for it to become reality. 
Stables & Tag Teams
Edit
| Team/Stable Name | Members |
| --- | --- |
| Brockamura | Brock Lesnar & Shinsuke Nakamura |
Ad blocker interference detected!
Wikia is a free-to-use site that makes money from advertising. We have a modified experience for viewers using ad blockers

Wikia is not accessible if you've made further modifications. Remove the custom ad blocker rule(s) and the page will load as expected.