The 
Juggalos or Something 
was a stable made during Newlegacy's EWR - WCW 1998 stream. The stable was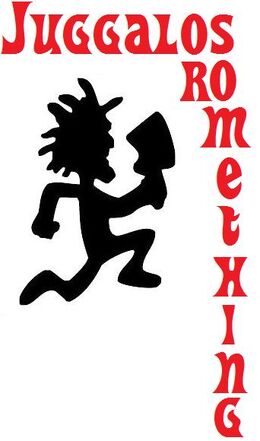 amongst the many power stables created along with the
Jew World Order
and the Cumming Cocks.
'Wife Beater' Rowdy Roddy Piper
Shaggy 2 Dope
Vincent
Violent IV (Villano IV)
Violent J
Violent V (Villano V)
Violent VI (Villano VI/Wayne Bloom)
Violent XXV (Villano XXV/Super Calo)
Violent XXX (Villano XXX/Lizmark Jr.)
Violent Sr. (Villano Sr./Dennis Rodman)
Championships and Accomplishments
Edit
World Championship Wrestling

WCW World Tag Team Championship - 1 Time (Violent IV and Violent V)
WCW Television Championship - 1 Time (Violent Sr.)
WCW World Heavyweight Championship - 1 Time (Wifebeater)
Ad blocker interference detected!
Wikia is a free-to-use site that makes money from advertising. We have a modified experience for viewers using ad blockers

Wikia is not accessible if you've made further modifications. Remove the custom ad blocker rule(s) and the page will load as expected.