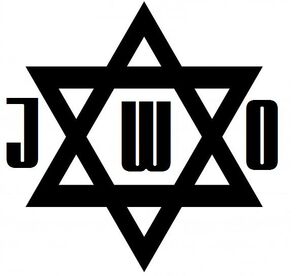 The 
Jew World Order 
(JWO) was a stable created in Newlegacy's EWR - WCW 1998 Stream. It was one of the many stables created by Newlegacy in response to the NWO, along with the
Juggalos or Something
& The Cumming Cocks. As the name implies, the stable is comprised largely of Jewish wrestlers who also happen to be racists.
Andrew Martin
Barry Darsow
Barry Horowitz
Bill Goldberg
Raven
Sharkboy
Sonny Onno
The Jewce (Juventud Guerrera)
Vincent (Who is also in every other stable in this canon)
Championships and Accomplishments
Edit
World Championship Wrestling

WCW Television Championship - 1 Time (Shark Boy)
Ad blocker interference detected!
Wikia is a free-to-use site that makes money from advertising. We have a modified experience for viewers using ad blockers

Wikia is not accessible if you've made further modifications. Remove the custom ad blocker rule(s) and the page will load as expected.